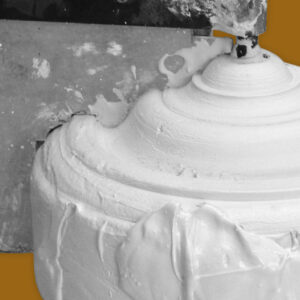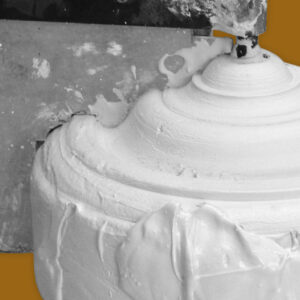 Stuccowork
From ancient times to modern architecture, stucco has been an important technique for the artistic design of interiors and facades. In this field we find common ground with the craft of art casting in the restoration of buildings, protection of existing stucco elements, removal of late paint coatings, and the reconstruction and replication of lost stucco ornaments. But we are also experienced in restoring stucco frames, most often used in the baroque and rococo periods. Especially symmetrical frames require us to employ different molding techniques. If this is not possible, missing ornaments can be created from scratch according to the patterns of existing elements. Bench-running custom plaster profiles, whether straight, round, or oval, is part of our basic routines.

Restoring a Gallery Frame
Restoring a Gallery Frame
The few remaining parts of this badly damaged frame were in a desolate state. The built-in fasteners were rusted and unusable. More than half of the ornaments were missing, but could be replaced through casting. The composition of added plaster mass was based on the old recipes that were used for the frame itself.